Finding good schools in Austin, Texas, isn't too hard. However, locating highly rated schools within 30 minutes of downtown can be a bit more tricky. The key is finding an area with top schools from elementary to high school.
Fortunately, there are a variety of downtown Austin homes for sale that are located near exceptional school districts for all ages. By choosing a home in one of these areas, you can settle down with your family for several years without having to relocate for a better school.
In this post, we will discuss some of the best school districts in Austin, Texas, within close proximity to downtown Austin real estate and other popular Austin suburbs. Let's get started!
Top schools within 30 minutes of downtown Austin real estate
By doing a quick search on
GreatSchools
, we found that as of the time of publishing this article (Q2 2022), there were
32 elementary schools
,
11 middle schools
, and
seven high schools
in the Austin area with ratings of eight and above in a 1-10 rating scale. GreatSchools is a nonprofit organization that provides parents with a variety of data and insights into schools across the country. If schools are an important aspect of your home search, GreatSchools is a phenomenal research tool to help you find the best school for your children.
While the above numbers look promising, not all of these schools are located within commuting distance of downtown. Furthermore, one of these areas is "on the fringe" of being more like 40-45 minutes away if you travel at peak traffic times.
1. Circle C Ranch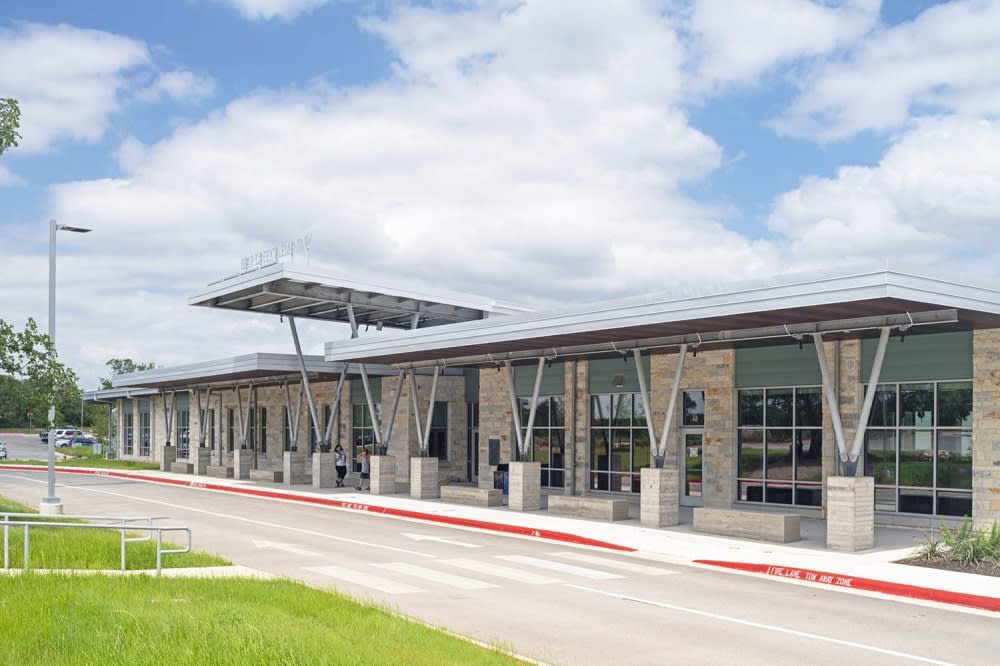 Photo courtesy of Austin Independent School District
Circle C Ranch
is a great location with top-rated schools in Austin. The area is primarily zoned for the expansive
Austin Independent School District (ISD)
, where your children can receive an excellent education from elementary to high school. The sizable community is located approximately 12 miles southwest of downtown. In standard traffic, your commute to Austin will be just under 20 minutes.
Circle C is a fantastic and growing community with several parks and trails for outdoor recreation. The community is situated near the
Grey Rock Golf and Tennis Club
where you can have fun with your entire family. Additionally, the nearby
Circle C Ranch Metropolitan Park on Slaughter Creek
has various trails and sports fields. Runners, joggers, cyclists, and trail goers of any kind favor the
Veloway
. It's a 3.1-mile (5K) and 23 feet wide recreational tract that undulates with the natural terrain. Also adjacent to Circle C is the
Lady Bird Johnson Wildlife Center
. Visitors to these botanical gardens explore more than 900 plants native to Austin in the sustainable gardens and arboretum.
2. West Lake Hills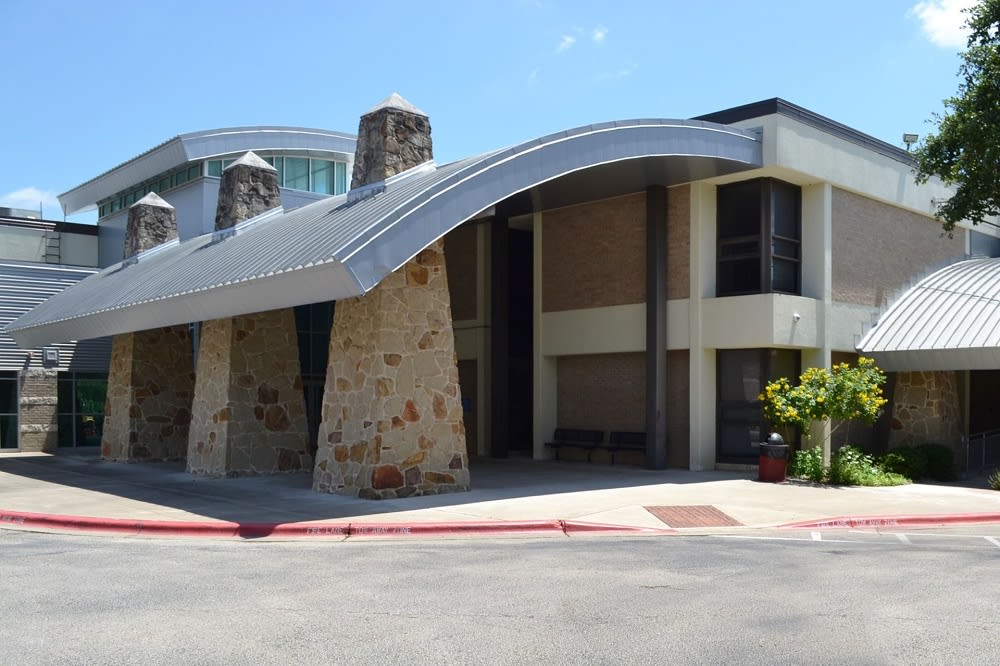 Photo courtesy of West Lake Hills
If you're looking for downtown Austin homes for sale, consider expanding your search to West Lake Hills for a quieter community with larger homes. The city of
West Lake Hills
is located just over five miles west of downtown with a commute of just under 15 minutes. West Lake Hills is impressively ranked No. 6 among Niche's
2022 Best Places to Live in the Austin Area
.
The West Lake area is one of Austin's exclusive luxury neighborhoods with large, spacious homes and extensive properties. It is situated just west of the Colorado River with spectacular views of the Austin skyline and access to a variety of local amenities.
This is a great area for individuals who love outdoor activities. You can enjoy a variety of water sports at
West Lake Beach
on a portion of Lake Austin. For a more unique experience, visit the
Barton Springs
in Zilker Park — a three-acre pool that is fed from underground springs all year round.
Furthermore, the West Lake community is a short drive from the Wild Basin Research Wilderness Preserve. Here, you can enjoy self-guided hiking throughout the protected natural habitat and waterfalls.
Perhaps one of the most desirable aspects of this location is its high-ranking schools. Niche has ranked
West Lake's public schools
second in Texas. The West Lake neighborhood is located in the coveted
Eanes ISD
which has six elementary schools, two middle schools, one high school, and one adult transition facility for grades 12 and above.
3. Brushy Creek/Avery Ranch and Steiner Ranch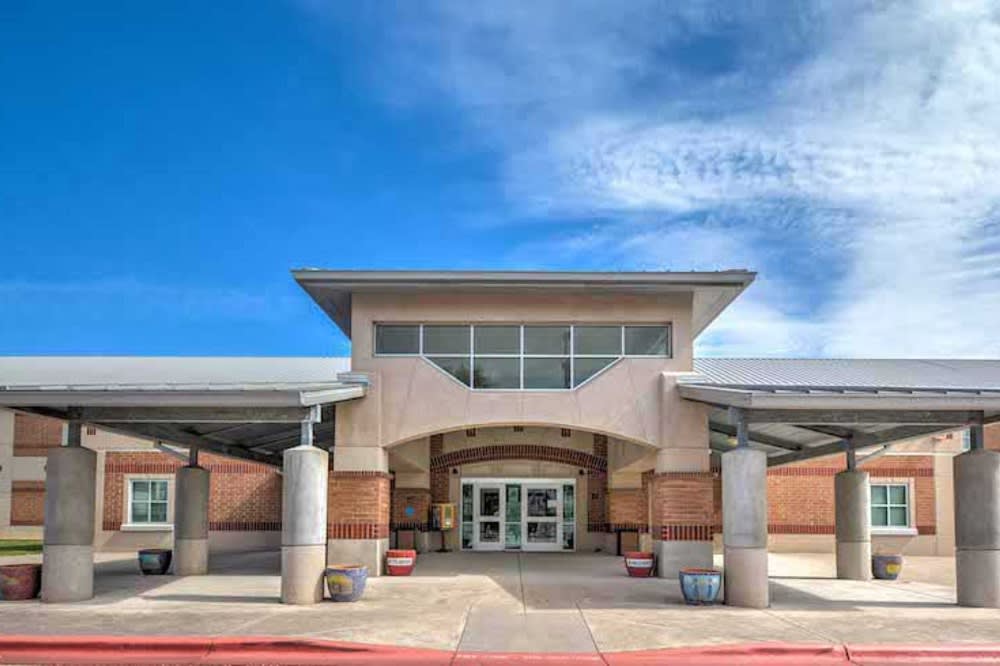 Photo courtesy of Avery Ranch Austin
The Brushy Creek/
Avery Ranch
area is located approximately 30 minutes northwest of Austin. However, the commute can be closer to 45 minutes if you drive in heavy traffic. Nonetheless, its close proximity to the Austin Capital Metro Lakeline train station may make your commute less of a headache.
Similar to Circle C, Steiner Ranch residents tend to enjoy outdoor recreational activities like golf, boating, swimming, biking, and more. Once named Austin's best "
master-planned community
," Steiner Ranch is located in northwest Austin in the hill country between Lake Travis and Lake Austin. It's close to major shopping centers, contains multiple community centers, and is partygoers' point of access to Devil's Cove (a place of weekend revelry on Lake Travis).
Regarding education, the Austin suburbs are highly rated across the board, and its excellent schools make it a
great place to raise a family
. Avery Ranch is home to the highly-rated school districts of
Round Rock ISD
and
Leander ISD
. Steiner Ranch is served by the Leander Independent School District and also rates highly in education. Students residing in Steiner Ranch may attend public schools (Steiner Ranch Elementary, Laura Welch Bush Elementary, Canyon Ridge Middle School) or private schools (School of the Hills Montessori). The local high school is Cedar Park High School.
While Avery Ranch is farther from the city, the community is bursting with amenities and recreational opportunities that will make the commute worth it. Avery Ranch offers access to Brushy Creek Trail which boasts over 10 miles of multiple-use trails where residents can enjoy walking, biking, and motor-free activities. The community also contains various sporting facilities and even has its own
swim team
, tennis club, and
golf club
that plays on its very own 18-hole course. Furthermore, the Avery Ranch Social Committee (ARSC) plans a mixed schedule of family-friendly and adult-only community events throughout the year for residents to come together and mingle.
The Circle C and Westlake areas are 15-20 minutes from downtown and have an array of excellent schools to choose from. If you're comfortable with a longer commute (30+ minutes each way), you can opt for a home in the Brushy Creek/Avery Ranch area.
Do you need help finding downtown Austin homes for sale?
I'm here
to help you find the perfect home in your ideal school district.