Wondering if downtown Austin living is for you? Maybe it's "that time" in your life, or perhaps you're a veteran of living in downtown city centers and are considering a move to Austin. If so, this is the right stop to help you sort it all out! Unsurprisingly, there is a lot to love about living in the heart of Austin with access to boutique shops, museums, dining, entertainment and of course - The Capital of Texas!
1. The community is fit and active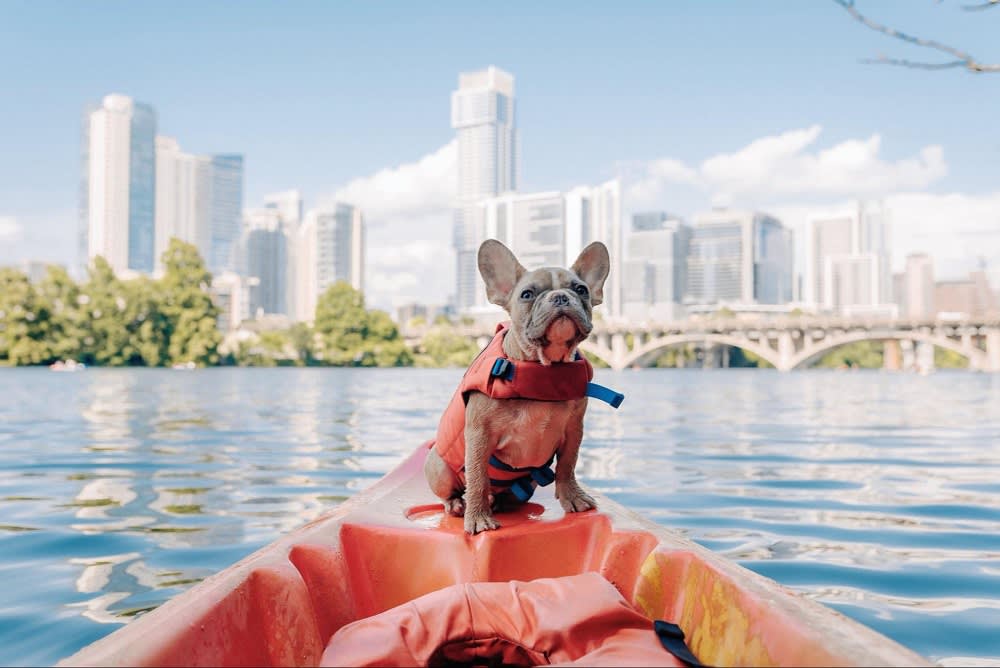 Photo courtesy of Unsplash
Austin stands out for places across the country where residents care about their health and well being - in fact, that was one of the major draws for me when I moved here over a decade ago! There are tons of ways to get your "fit fix" outdoors. Ladybird Lake has an iconic 10-mile hike and bike trail where you can take in the stunning views of Austin's Downtown landmarks. I used to run this trail just about daily early in my Austin days. It's stunning! The lake is also a great choice for those that like to go kayaking or paddle boarding. Zilker Park is a short distance away with hundreds of acres to roam - great for flying kites, grabbing an outdoor yoga class or bootcamp class and is also home to the iconic Barton Springs Pool - a 1,000 foot long natural limestone pool supplied with water from natural underground springs that has an unbeatable view of the downtown skyline. If the weather isn't cooperating with your outdoor plans, most condos and apartments as well as many workplaces downtown have private gyms on site. Additionally, there are numerous boutique fitness studios with everything from crossfit to yoga as well as multiple large gyms including the
Townlake YMCA
for a more casual vibe and
Life Time
for more of a luxury gym experience.. With so many options it's easy and convenient to stay active.
2. Easy to get around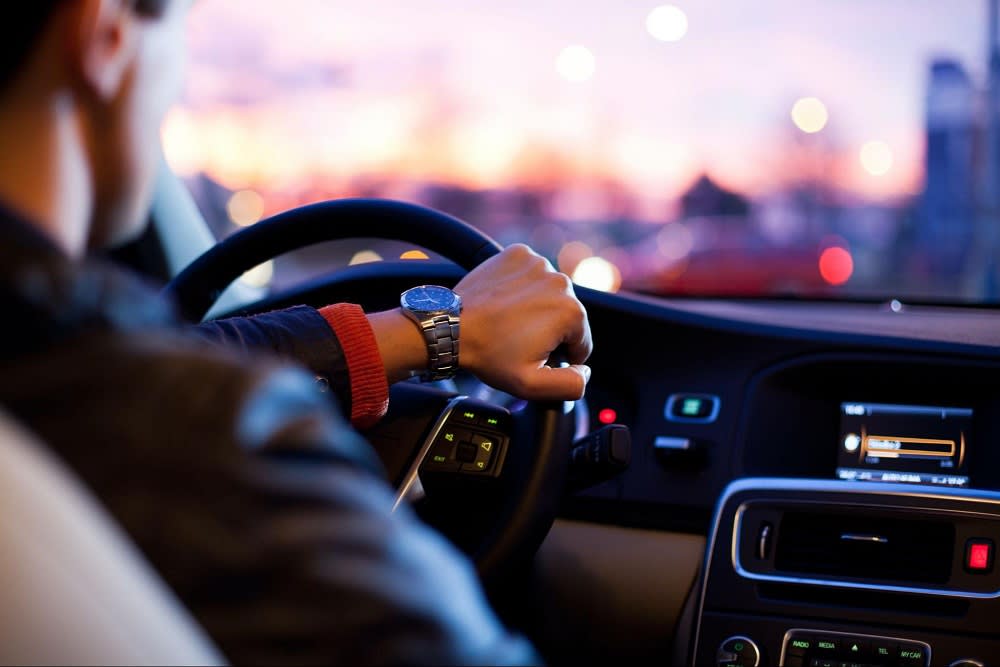 Photo courtesy of Unsplash
Downtown Austin is fairly easy to get around, and you can access most places on foot, bike, scooter, or Uber, as well as public buses. The city is bike-friendly, with a network of dedicated bike lanes and a bikeshare program and it's easy peasy to open Google Maps and use the cycle feature to navigate yourself on the bike lanes (super cool feature, right?!). While you'll have access to a downtown Target, grocery, etc, our past clients who we've helped purchase downtown in the past found life easier to keep their vehicles. Those moving from larger metro areas like Chicago or New York will find that while our downtown is really amazing, you'll not have the level of public transit you've been used to in the past.
3. What floor you live on matters!

Unsurprisingly, most Downtown Austin living comes in the form of high rises - condos and apartments to be specific. If you're not accustomed to downtown living already, a few things to consider are the trifecta of price, view, and noise. As you can imagine, the closer you are to the street level, the closer you are to "the action." Keep in mind, Austin is known for its live music! Finding the sweet spot for being high enough up to avoid the noise, but low enough that you're not just getting a view of clouds is a great target. Depending on what building you choose will impact which floor is ideal and this isn't lost on the folks selling - there are premiums for the floors with the sweet spot of noise and views. If you're a downtown living veteran I'm sure this is old news, but for those looking for a change and considering if high rise living is for them, be mindful and tour several floors of each building when possible to determine which best suits your needs and budget.
4, Live music is easy to find living near Austin's hottest entertainment districts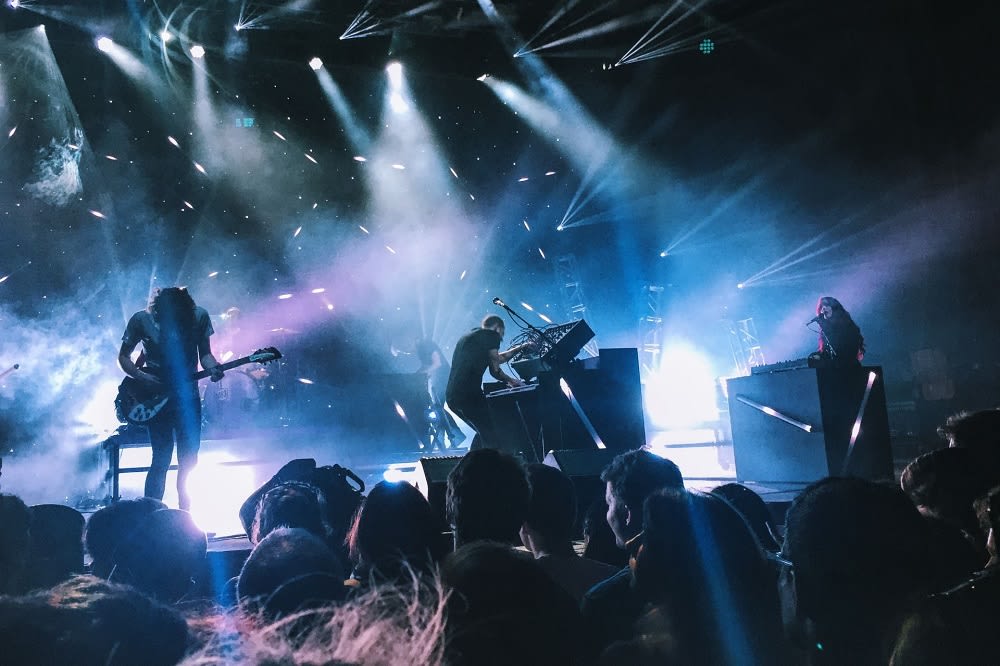 Photo courtesy of Unsplash
IYKYK - for those that live here, there is little explanation needed for this category, but for those considering a move from somewhere else - this one's for you! If you've landed here, you've likely already done a fair amount of Googling about Austin and learned (probably multiple times now) that we are known as the "Live Music Capital of the World". We do our absolute best to live up to that title. No matter the day of the week or time of year, you'll always find a live show nearby. Started in 1975 and by far one of the most popular venues in the city is
Antone's Nightclub
, a local venue with a colorful history and rich roster of those who have serenaded the crowds. If a larger show is up your alley, you just need to walk a few blocks over to check out The Moody Theater - home of
ACL Live
! It's connected to
The Residences at W Austin
and also dons an larger than life WIllie Nelson statue outside - just in case you forgot you're in Texas…and in case you were wondering - I have been to countless live music performances and have found the acoustics to be the best of the best at The Moody Theater. We would be remiss if we didn't mention the two huge events that descend upon Austin annually and bring folks from around the world -
ACL Music Festival
every October in Zilker Park and
SXSW
every March spread out across the downtown area.
5. Grocery shopping is easy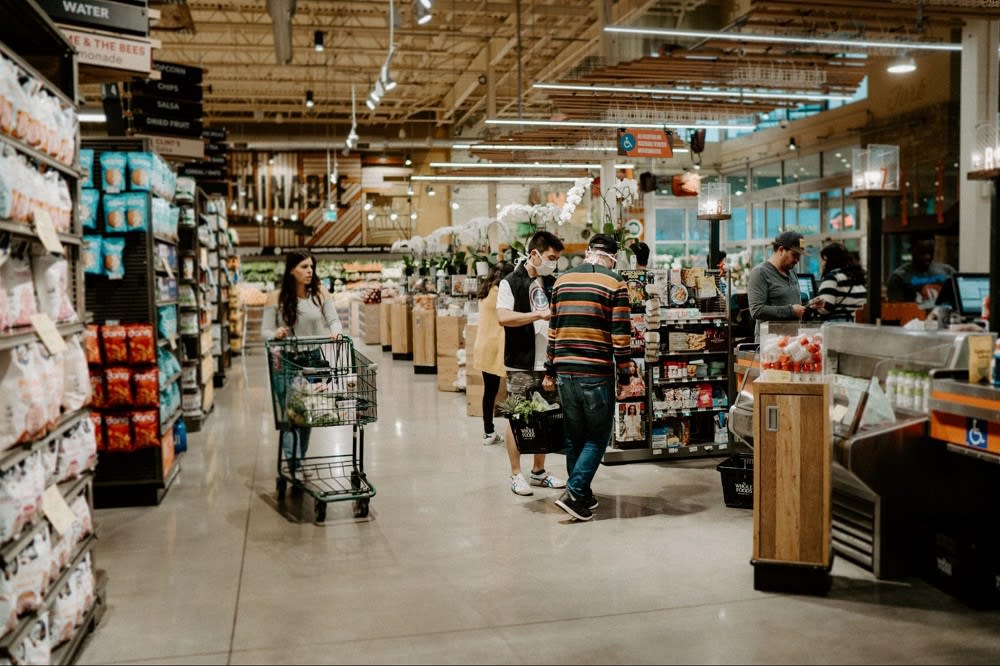 Photo courtesy of Unsplash
Whole Foods has hundreds of locations around the country, but the flagship store is located in Downtown Austin - and it does NOT disappoint! For those of you who know me, you probably know I LOVE my fruits and veggies and have been raving for a solid decade about how amazing our selection is in Austin. We are truly spoiled with the best here, which is saying a lot since I've lived all over. Whole Foods has a phenomenal produce selection in addition to one of the best organic inventories in town. They have a generous hot food bar, a well-stocked salad bar, coffee shop, smoothie bar, plus five - count them - FIVE additional restaurants … ranging from fresh prepared sushi to Texas Barbeque and just about everything in between. The entire facility spans multiple stories, has super fun escalators for shopping carts (seriously fun, if you haven't experienced this before) and multiple places to enjoy your meal. This is such a magnetic location - complete with free and easy downtown parking (can we get a HECK YEAH!) for those who don't have the pleasure of living Downtown. While most think of Whole Foods as a place to shop for their groceries (and it certainly is), this location in particular has folks stopping by for a quick meal, a business meeting, or even a date with their significant other. If Whole Foods isn't your jam, there is also a Trader Joe's and several Royal Blue Grocery locations to fill your grocery needs. Instacart and other delivery services are also super easy and convenient if you just simply don't want to go out at all. Living in the heart of the action makes you close to ALL THE THINGS for delivery. Winning!
6. The Austin Central Library is a favorite hangout spot for all ages
With breathtaking views and a spacious rooftop, the Austin Central Library is always first on my list of where I take out of town visitors - no matter their age. In addition to an art gallery and an expansive meeting space, you'll find a café, a gift shop, and specific sections of books for children, teens, and adults spread out over the multi-story campus. It's a great spot to reserve a meeting room, or play one of the many in-demand board games they have available for use on location (sorry - no checking out the awesome games). There are nooks small and large as well as natural light in abundance. This is a serious win for Downtown Austin residents, as well as those living in the surrounding areas and tourists alike. Even
Time Magazine
thinks it's one of the greatest places in the world. Check out
their calendar
to see what special events may be coming soon.
7. Wide array of cuisine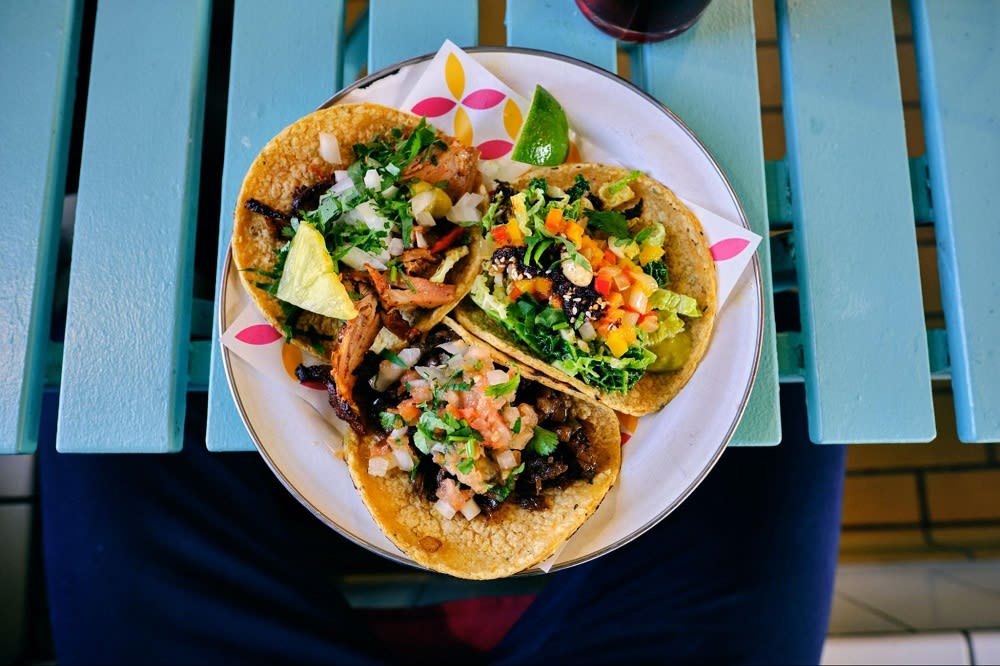 Photo courtesy of Unsplash
With as much yammering on as I did above about produce and grocery stores, you can maybe tell I really love food. If there was a heat map for the most densely populated sections of diverse and seriously delicious eats, downtown would be red hot. Austin has a great reputation for being a haven for foodies and I have to agree.. Grab a breakfast taco from family-owned coffee shop
Jo's Coffee
, a sister location for the original "I Love You So Much" mural Austin is known for. If it's dinner time and you're craving some honest-to-goodness Southern Cuisine, you'll find the most amazing biscuits and soul food at
Fixe Southern House
. If you're feeling a bit more spicy and you want some of the best tortillas in your life, check out
ATX Cocina
. They nixtamalize and process their masa in-house, sourcing it from heirloom varieties of corn grown by small family farms in Mexico. If you've never tried the white barbeque sauce at
Lambert's
, you're seriously missing out. Put that on your list, too. If phenomenal bites of flavor and you're a fan of sushi,
Uchi
is a can't miss that's just up the street. Founded by James Beard Award winning Chef Tyson Cole, Uchi is known for non-traditional Japanese cuisine and signature sushi. These are just a few of the MANY downtown eat out choices and one of the massive benefits of living in the heart of the city. Austin is a city full of foodies and Downtown Austin delivers. Having so many amazing food choices just a quick walk (or DoorDash) away is hard to beat.
What's Not to Love?
If you're someone who enjoys being in the heart of the city and having easy access to trails, iconic Austin views, and an expansive variety of restaurants, bars, and entertainment options, Downtown Austin living may be a perfect fit for you! My team and I have helped so many fulfill this dream of downtown living, and we pride ourselves on helping each client make a thorough assessment of their goals to best match them with the property they'll feel most at home in. It's an honor to consistently be ranked in the top 3% of Central Texas Real Estate Teams and we'd love to hear what questions you have and how we can help you find the right path, too. We are here for you if you're ready to have a conversation so we can help guide you through our proven process to take away the stress of moving and get you settled in your new digs. If you'd like, you can
learn more about me
or if you're ready to get started on your journey you can
take a look at available properties
in Downtown Austin.

*Header photo courtesy of Unsplash