Selling a home is a huge decision. While everyone would love to quickly list their home, snatch up a qualified buyer, and turn in the keys to their humble abode's new owner within the span of a few days, it's more complicated than that. Selling a home requires many moving components—-some of which you might not be aware of. No need to fret. This guide will help you recognize those parts and make your home-selling process that much easier.
What to know before selling your Rollingwood home

Your timeline and when you want to sell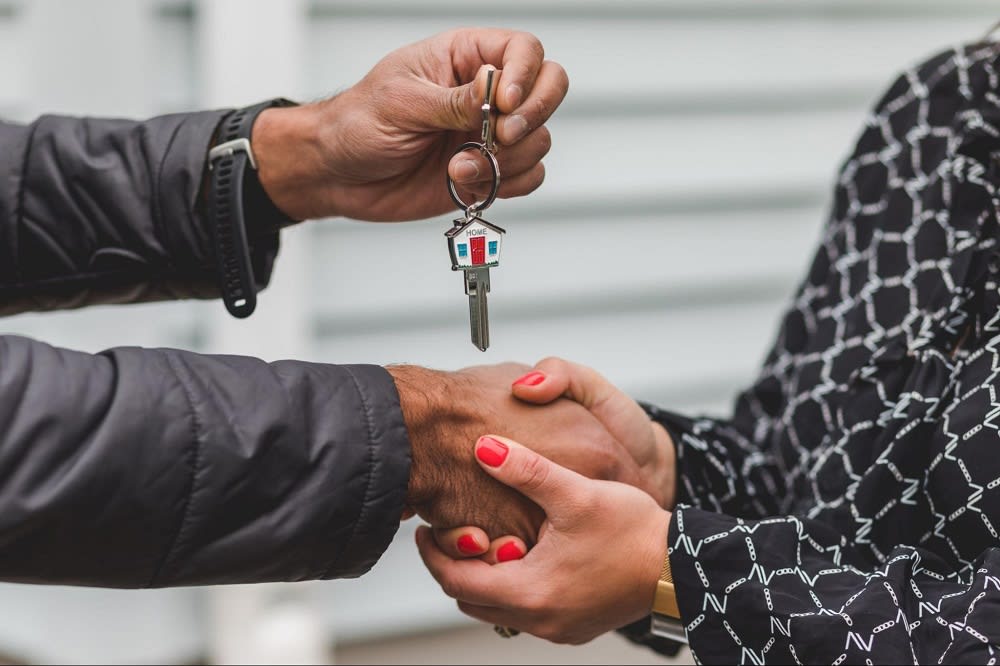 Although the Austin Metro area is moving rapidly right now, there are always going to be up cycles and down cycles. Do you need to sell your home in a short amount of time, or are you willing to wait a few months to find the right buyer? While in some price points, our market is moving incredibly quickly, that's not true for all price points - a 2M home is a totally different market than a 7M home, for example, & behaves like two different markets altogether. Selling a home can be a lengthy process depending on market conditions, so it's important to start early if you know that you want to be out of your home and into a new one within a certain time frame. If you're not on a strict timeline, there are many factors to weigh before selling. Spring is considered one of the best times to sell a home because of its fresh change from the holidays, warm weather, and hot market. This is one of the biggest reasons homeowners wait until after the holidays to list their homes. Regardless of your time frame, there are a few things you can do before listing your home to shorten the process when you're under contract. Getting a pre-sale
home inspection
is one of them. While it's not required, pre-sale home inspections are great for homeowners who are hoping for a speedy process after accepting an offer. These inspections will provide you with an in-depth report that points out any structural or mechanical problems in the home. This gives you time to have these problems fixed should they occur before listing. Being a few steps ahead could eliminate time-consuming problems during the contract period and potentially eliminate the buyers ordering a second inspection if they feel comfortable with the one you've provided with the details of what issues have been corrected. This means that when your home is ready to be listed, it should be an easy, stress-free, and quick process.

Where you're going to live

When you put your home up for sale, you should know where you want to live. If you're relocating for a new job, this might mean securing an agent in that area to help you purchase a new home — we can help you find an amazing Realtor if you are planning to leave the area. We have several amazing networks we are a part of and have successfully helped place dozens of folks with highly qualified agents where they are moving to. If you're still looking to live inside Rollingwood or its surrounding areas, we are happy to help you both purchase your new home as well as help you evaluate if you would like to keep your current home as a rental or have us help you sell it for top dollar. Regardless of whether you're moving across the country or staying within central Texas, you should be prepared to start looking at new homes right away. Our Buy Before You Sell program is a fantastic asset that allows you to get approved to purchase with cash, and our team will offer you a floor price for your current home in the unlikely event that we don't succeed in selling it after six months. This allows you to move into your new property faster — in just a matter of weeks!

General knowledge of the area's housing market

If you've been living in Rollingwood for a few years or are a long-time local, you should be rather familiar with this neighborhood's housing market and its pricing trends, but it's always good to do more research before listing your home up for sale. Find homes recently listed or sold on the market that are comparable to your home. Square footage, number of bedrooms and bathrooms, amount of land or lot size, and other prominent features like basements and garages are some of the details you'd want to compare when browsing these sites. When delving deeper into market trends, you might even be able to determine if the housing market favors buyers or, in your best case, sellers. In 2022, the odds look to be in your favor with an overall growing need for homes and rising home sales and values, but if you have any questions or would prefer to get a more in-depth rundown of real estate market trends, it's best to get in touch with us. In Texas, we are a non-disclosure state, so if you reach out to us, we are happy to help you get a look back at what has happened in your neighborhood and surrounding areas.

Setting an appropriate asking price

Listing your home in the right price range is critical when it comes to selling. We can help you determine the best price based on a variety of information. If the market is attracting a lot of buyers and there aren't enough sellers to keep up with the demand, the cost of homes tends to increase, thus allowing sellers to price their homes more aggressively — but still within reasonable parameters, of course.

Boosting your home's curb and online appeal
It should go without saying that Rollingwood has beautiful landscapes and even more beautiful homes, but it never hurts to spruce up your humble abode's curb appeal to attract and hold the attention of a buyer. Simple things like neatly-trimmed hedges or freshly-bloomed flowers surrounded by new mulch can go a long way in making your home stand out from other available listings in the area. These are easy fixes that you can do yourself or
hire a landscaper
.
Some may even say that your home's online appeal is as equally important as your curb appeal. A buyer's first impression comes through photos of your home — we have a fraction of a second before they scroll to the next listing, so making sure that you provide quality photos with your listing is extremely important. Photographs showing clean spaces with bright, vivid colors and great lighting will enhance the inside and outside beauty of your home and attract buyers who want to schedule a private tour.

Staging your home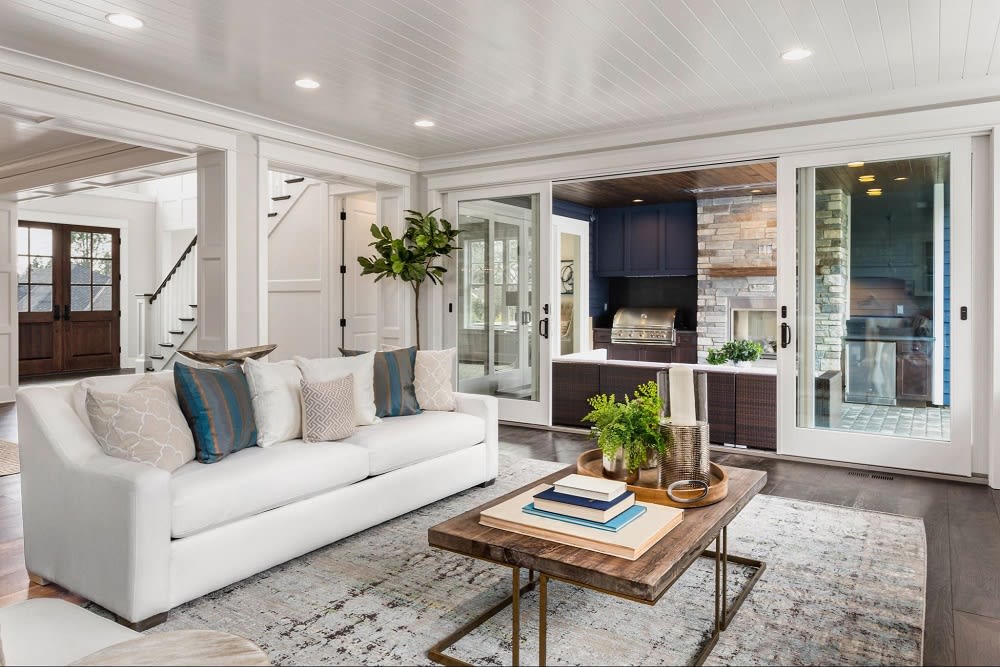 Throughout the years, staging has become more commonplace. Removing surplus furniture and personal belongings out of sight while on the market comes highly recommended by real estate professionals. Buyers want to see rooms with spacious, thoughtful layouts that allow them to envision living in the home. They can have a hard time doing that when your hairbrush is sitting on your vanity. Invest in a
professional stager
to maximize the space and beauty of your home.

Assessing and negotiating offers

With a home in highly sought-after Rollingwood, it's possible that you could have multiple offers on the table to consider. Taking the time to sit down and read over each one of them before making a split-second decision is very important in getting the best deal. While seeing a high-money offer might seem tempting, you should review all aspects of the offer and its competition. Whether the buyer is paying in cash versus financing, how much money is included in the downpayment, any contingencies, and suggested closing dates are some details that should be looked at prior to making a decision.

Employing the expertise of an experienced real estate agent that specializes in Rollingwood will make your experience less stressful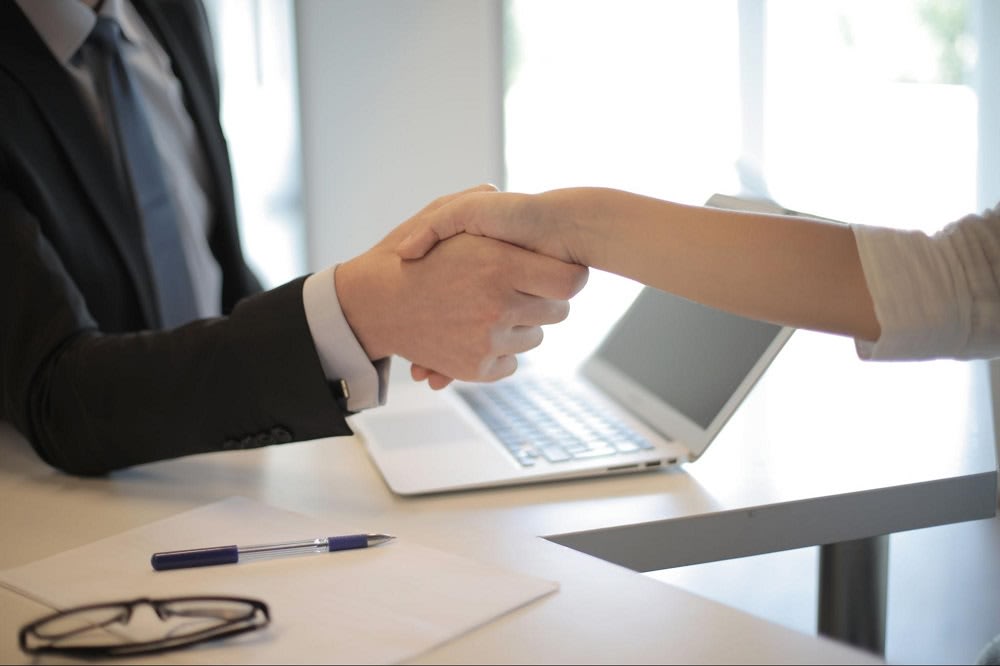 While selling your home without a real estate agent is possible, it's a hassle that can oftentimes be more of a headache than anything else. With something as life-altering as selling your home, you want someone on your side who can help you navigate the real estate landscape. Finding a real estate agent who has sold homes in Rollingwood is extremely important, as they will not only have strong connections with local escrow officers and home inspectors—who will become a part of your home-selling process—but will also have ingrained knowledge about your neighborhood's market trends. It's important to choose a real estate agent who is willing to listen to your needs and wants, negotiate with the buyer's agent to come to an offer that is most satisfying for you, and will put in the work to make sure that your home is sold in a timely and efficient manner. Your real estate agent will be the one in the background making sure that you are getting the best offer at every stage of the process, so choosing your real estate agent is one of the biggest decisions you'll have to make. However, it doesn't have to be a hard decision!
With over 16 years of experience in the real estate market, Broker Associate Kate Hamlin has the knowledge and skill to make your selling process an easier one. Having helped hundreds of families buy and sell homes in Rollingwood and close neighborhoods, Kate has sought-after inside knowledge of what it means to be a seller and a buyer in the area. As a Master Certified Negotiation Expert, she has a wealth of knowledge regarding techniques and strategies that cater to her clients' benefit with the intent of giving her seller clients a leg up during negotiations.


Kate is also a Certified Luxury Home Marketing Specialist Guild Member, making her a specialist in luxury homes with the proof that she has risen to the task which comes in handy when selling the sought-after and stunning homes that reside inside exclusive Rollingwood.


Are you selling your Rollingwood home? Contact Kate Hamlin to start the process now.